If you're an investor who saw offshore as off limits, there's never been a better time to change your view. The Glacier Offshore Investment Plan is an investment solution which offers you the opportunity to invest offshore, accessing different markets and currencies with simplicity, flexibility and affordable investment minimums.
Simple investing beyond our borders
In this complicated world, simplicity is tremendously refreshing. Glacier's Offshore Investment Plan allows you to diversify your investments across markets and currencies – simply and affordably.
By diversifying your portfolio across various countries, regions, sectors and economies, you can benefit from growth opportunities offered by a wide range of industries, companies, currencies and investment philosophies, and at the same time, shield your portfolio from the poor performance of specific ones. Diversifying your assets therefore results in improved returns over the long term. Diversifying outside of South Africa can also shield your portfolio from depreciation of the rand, which tends to be a volatile currency.
The Offshore Investment Plan offers:
Expand your investment universe
The Offshore Investment Plan allows you to invest in a range of risk-profiled model portfolios managed by a dedicated team of research and investment specialists, or if you prefer to do so, you can construct your own portfolio in collaboration with your intermediary, from a list of offshore funds carefully selected by our investment research specialists.
What do my intermediary and I consider before investing?
Your investment objectives
Your time horizon
Protection from inflation
Investments that best suit your needs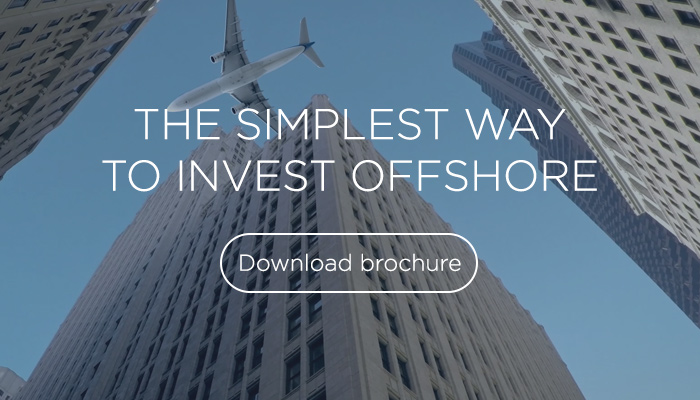 Who is it suitable for?
This investment is most suitable for entities or individuals who:
have a long-term investment horizon
want to diversify offshore with liquidity
are unlikely to make withdrawals in the short- to medium term
United States tax residents or citizens may not invest in this investment plan.
A minimum lump sum investment of R100 000 is required and you can add to the investment at any time, subject to a minimum amount of R15 000.
Investing offshore
You can invest using your own offshore investment allowance or, if you prefer not to use it, or you have exhausted this allowance, you can make use of Sanlam's asset swap capacity. Investments and reporting are available in euros, US dollars or British pounds.
Resources
Glacier International webinar 2021
Glacier International webinar 2020
Advantages of Glacier Offshore Investment Plan
Glacier Offshore Investment Plan Brochure
Glacier Offshore Investment Infographic
Process & Document requirements
Navigate Optimised Model Portfolios
Introducing the Glacier Offshore Investment Plan
Top Tips for investing offshore
Glacier Financial Solutions (Pty) Ltd and Sanlam Life Insurance Ltd are licensed financial services providers.
Glacier International is a division of Sanlam Life Insurance Limited, a Licensed Financial Services Provider in South Africa